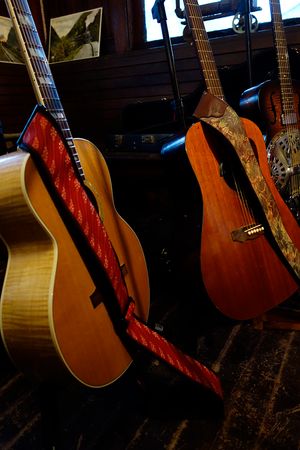 FAQ
COVID-19 POLICY 
Masks are recommended by Flying Cat Music. If requested by the performer(s), they are mandatory.
Contact
Flying Cat Music can be reached via email at flyingcatmusic@gmail.com. Our mailing address is P.O. Box 324, Phoenicia NY 12464. We also maintain a general "concert info line" at (845) 688-4692, This phone line is not always "staffed" in real time, but messages will be retrieved from it in a timely manner when it is not, particularly when a concert date draws near.
Alcohol
The entire premises—inside and out—of our concert venue, the Phoenicia United Methodist Church, are an alcohol- and drug-free zone. Please respect this prohibition at all Flying Cat Music concerts. 
doors
The doors open for each of our concerts one half hour before show time. Unless otherwise indicated, show time for our evening concerts is 7:30 PM, and show time for our Sunday matinees is 3:00 PM.
payment
We can not accept credit card payments at the door on the day of our concerts. Credit cards can however be accommodated via our online ticket purchase option which is available at this website. Should you instead wish to purchase tickets at the door, please be prepared to pay in cash. 
refund
Those choosing to purchase discounted online tickets in advance can request and receive a full refund of their ticket purchase up to two weeks prior to the concert date. No ticket refunds will be given less than 14 days prior to any concert. The obvious exception would be if a concert, for any reason, has to be canceled. In that event full refunds can be arranged for at any time after a cancellation is announced, up to one week past the original show date.
ticket Transfers
Tickets are transferable. 
parking
There is limited Church parking available along the Tremper Ave. side of the Church. The hamlet of Phoenicia also allows for unrestricted street parking throughout the village, unless streets are snow covered. There is a parking lot behind the businesses on Main Street across from the corner gas station, and another one accessible off of Route 214 at the corner of Main Street behind the Phoenicia Open Market. On dates when the Phoenicia Playhouse has a production, nearby spots may be elusive. Parking within a quarter mile of the Church should always be available. Please keep this in mind while planning your arrival time. 
hospitality
Refreshments are available for purchase at Flying Cat Music concerts. These consist of sundry baked goods desserts, bottled water, and hot beverages. Please do not carry any food items into the formal Church itself. Refreshment sales help us support our concert series. Our musical acts also usually have CD's and other merchandise available for you to purchase. Those sales help support the artists.